The Institute of Industrial Technology at UiT Narvik – The Arctic University of Norway works closely with industry in its region with a focus on R & D associated with "Small – scale intelligent production systems"(SIMS).
One example is the highly successful assignment carried out on behalf of a major fish processing enterprise (Karlsen Brothers) at Husøy in Troms (Norway) which centred on the company need for automation of processes and associated inventory management and logistics.
The work carried out was part of a collaboration between the UiT Narvik, Study Centre Finnsnes AS (Vidar Gunnberg, General Manager), BrФdrene Karlsen, and supported by InterReg Nord and Troms county. A new stage of the automation process is being supported under the TARGET project.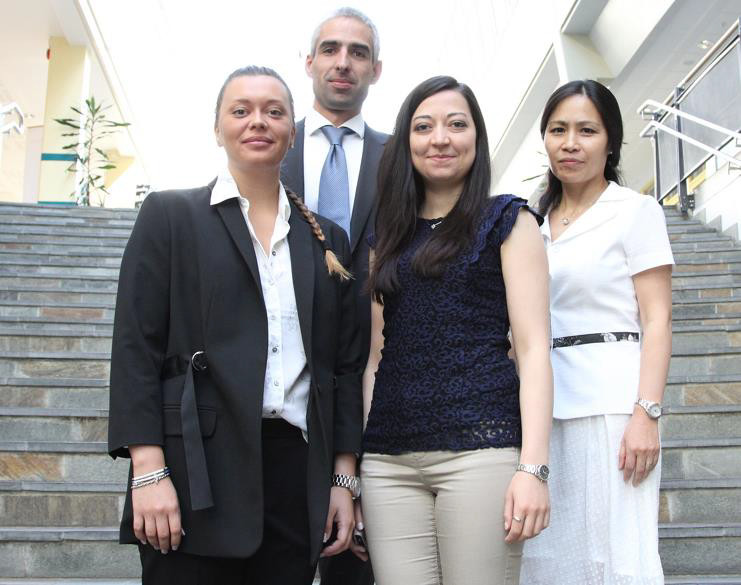 Pictured: Front Row – Masters Students Maria C. Paulsen and Tanja Kerezovic, who worked on finding optimal solutions for the BrФdrene Karlsen project. Back Row: Associate Prof Gabor Sziebig and Prof Wei Deng Solvang, Head of the Institute of Industrial Technology at UiT Narvik.