Cavan Innovation & Technology Centre (CITC) which was a joint initiative of Cavan County Enterprise Board and Cavan County Enterprise Fund, has been developed as part of a cross-border programme to support local, regional and national agencies in stimulating an environment conductive to innovation, entrepreneurship and inward investment in the Cavan/Fermanagh region.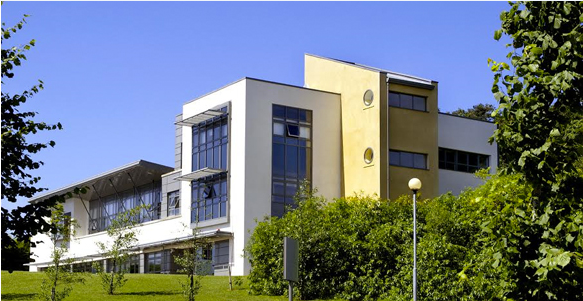 CITC brings a whole new dimension to the range of support services available to new and existing businesses in Cavan and the Central Border Area generally. As an Outreach and Distance Learning Facility, CITC has partnered with a number of Ireland's leading academic institutions to improve access to third level education, particularly for the business community.
In addition, CITC has developed a number of new initiatives to support economic development and innovation in the County and surrounding areas. These include, for example, the recent HATCH (Higher Attainment Through Cross Border Hubs) and CREST (Centre for Renewable Energy and Sustainable Technologies) projects as well as the current TARGET project.
CITC's mission is to promote innovation, learning and economic growth in the Cavan and Border region by providing local businesses with the education, training, technology and facilities they need to grow and prosper.
Local Enterprise Office Cavan
Local Enterprise Offices were established across Ireland in April 2014, replacing the former County and City Enterprise Boards which had provided supports to businesses since 1994. The Local Enterprise Offices in Cavan and Sligo provide advice, information and support to business and start-ups, as part of a network of 31 dedicated teams across the Local Authority network in Ireland. We work with entrepreneurs, early-stage promoters, start-ups and expanding businesses.
Local Enterprise Offices (LEOs) are allocated exchequer funding, part of which is EU funding, by the Department of Jobs, Enterprise and Innovation through Enterprise Ireland. Acting as "First Stop Shops" for anyone seeking information and support on starting or growing a business in Ireland, the Local Enterprise Offices in Cavan and Sligo implement measures to assist job sustainability and creation through the development of business know-how, efficiency, expertise and business-related infrastructure in their area. The LEOs also contribute at a broader level to economic and business development in the region.
The core economic services provided by the Local Enterprise Offices in Cavan and Sligo are:
Business Information and Advisory Services;
Enterprise Support and training and mentoring Services;
Financial Supports for Small Enterprise
Enterprise Education and Development of Entrepreneurial Culture
Local Economic Development Services
Networking and facilitating the development of sectoral expertise