The possibilities which digitalization and innovation functions can offer for SME's were considered at an international TARGET partner meeting organized by Centria University of Applied Sciences in Kokkola 11-13 October 2016. Centria's campuses are located in three towns of Central Osthrobothia – Kokkola, Ylivieska and Pietarsaari – the two first mentioned were visited during the meeting.
The partners shared experiences about working with their tools on SMEs and reflected on elements of the project plan yet to be delivered. This was followed by a presentation of the Kokkola campus laboratories, and demonstrations of RFID and other technologies, including robotic welding.
Following a visit to a very successful family spring water manufacturer (Finnspring), including their innovative storage racking system, the partners visited Ylivieska campus, where they were introduced to 3D-visualizations on Cave Automatic Virtual Environment (CAVE) with Vive virtual reality glasses.
3D-scanning and possibilities of robotic technologies for product development and production were also demonstrated in Ylivieska. These techniques have already been used in several TARGET projects of Centria.
The partners gathered on the final day to discuss the ongoing delivery of the project, including expert exchanges and partner visitations, followed by participation at the CentriaOpen event attended by companies from the region involved in Centria's projects, including TARGET.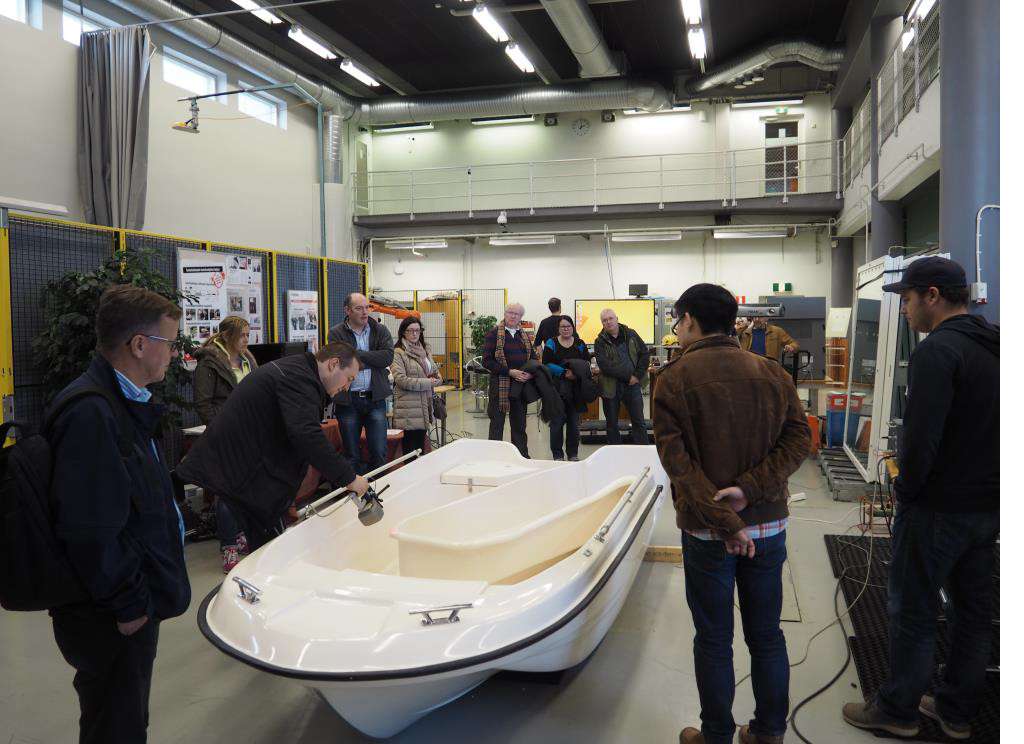 Demonstration of 3D laserscanning for partners of TARGET project at Centria University of Applied Sciences in Kokkola. With a scanned file a three dimensional model of the product can be constructed and it can be easily worked on, for example to print with a 3D printer.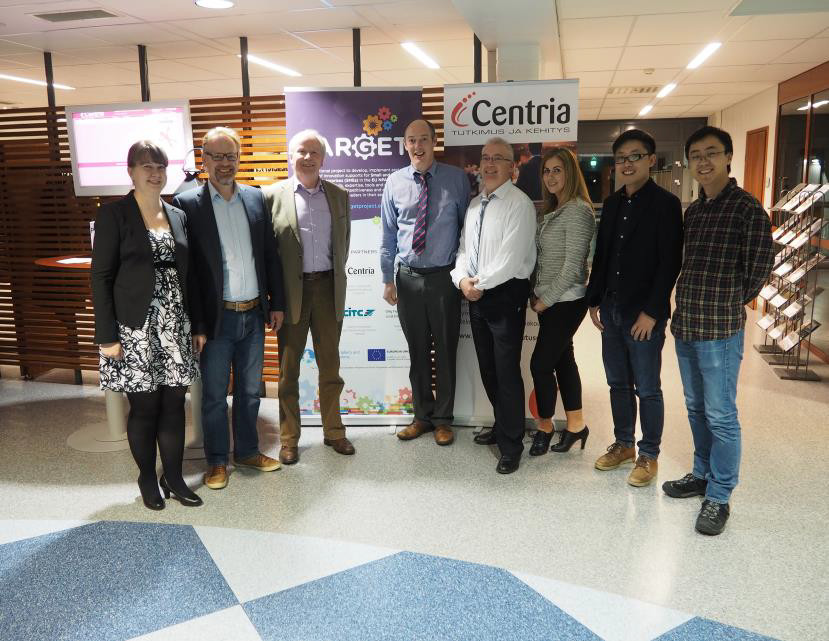 TARGET partners at CentriaOpen event. L/R: Heidi Kaartinen and Jouni Vähäsöyrinki (Centria), Vincent Reynolds (CavanITC), John Moore, Padraig McNamee and Anne Loughran (SWC), Hao Yu and Beibei Shu (UiT).