UiT – The Arctic University of Norway is located in Northern Norway and has about 12000 students, 10 % of them international. The university has campuses in various cities in the region: Tromsø, Alta, Harstad, Narvik, Hammerfest and Kirkenes.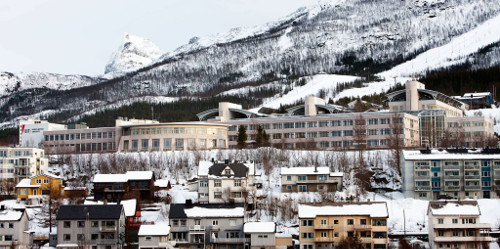 Founded in 1968, the UiT – The Arctic University of Norway is young, but well established and belongs to one of the four major research universities in Norway. Due to several mergers in recent years, UiT is a growing university. All four campuses in Troms and Finnmark are modern, technically advanced and well equipped. 25% of the academic staff is international. The advantage of an 8:1 student-teacher ratio guarantees close guidance and a beneficial learning environment.
Specialist areas of expertise relevant to TARGET project
A Performance Measurement and Supply Chain Management
Cost Management of Supply Chains
Logistics and value chains
Robotics in Manufacturing
Computer integrated manufacturing
Virtual manufacturing
Project Management
Economics and innovation
Research & Development Capabilities/Resources to support manufacturing
Subjects such as computer aided design and manufacturing, industrial robotics, optimisation, data management, computer integrated and virtual manufacturing, Lean & Six Sigma, production logistics, and supply chain management.
Two laboratories:
90 m2 Virtual Production Laboratory (3D simulation, Virtual reality)
700 m2 Production, automation and logistics laboratory (CNC machines, industrial robots, etc.)