SIMS 2018
2nd International Symposium on Small-scale Intelligent Manufacturing Systems
16 – 18 April 2018
FARNHAM ESTATE Spa & Golf Resort, Cavan, Ireland
First Announcement and Call for Papers
SIMS – International Symposium on Small-scale Intelligent Manufacturing Systems – is the leading international forum for academic and industrial experts to disseminate information on the most recent theories, practices and research results in the field of Small-scale Intelligent Manufacturing Systems.
Small-scale Intelligent Manufacturing System (SIMS) is an emerging concept and it is of paramount importance for improving and enhancing the competitiveness and sustainability of manufacturers, especially small and medium-sized ones, in order to survive in today's rapid changing market.
SIMS aims at incorporating state-of-the-art technologies with leading edge management methods for achieving continuous improvement on flexibility, reliability, productivity and sustainability of manufacturing system in order to provide customers with high customized products at reasonable price and rapid delivery.
SIMS Symposium aims at providing a common platform for academics, researchers and practitioners to interact and discuss the trends and advances in a broad extend of SIMS.
Symposium Topics
The main topics of SIMS 2018 include, but not limited to:
Robotics and Automation
Augmented Reality
Innovative Product Design and Optimization
Integration of CAD/CAPP/CAM/CIMS
Operations Management
Quality Control and Management
Sustainable Supply Chain Management
Industry 4.0
Lean and Agile Manufacturing
Virtual and Grid Manufacturing
Flexible manufacturing system
Logistics and Life-cycle Management
Intelligent Decision Making
Big Data and Internet of Things
Intelligent Manufacturing
Human Factors
Production planning and control
Safety, Security and Risk Management
Submission of papers
Authors are invited to submit their papers presenting the results of original research or innovative practical applications relevant to the
symposium. The papers should be 6 pages, in English according to the IEEE template, which can be downloaded from symposium website. Pages over 6 will be charged. Each presentation at the symposium will be given 20 minutes timeslot. Abstract of papers can be submitted through the conference paper management system. http://sims.uit.no/
Each paper will be peer-reviewed by at least three experts and all accepted papers will be published in IEEE Xplore.
Registration and fees
In advance – IEEE Members: 450 €
In advance – Non-IEEE members: 500 €
In advance – reduced: 300 €
On-site – IEEE Member: 600 €
On-site – Non-IEEE members: 700 €
On-site – reduced: 475 €
Accompanying person: 150 €
Extra page: 70 €
Additional paper: 125 €
Regular registration fees include:
Admission to all sessions
Workshop kit
Refreshment in coffee breaks
Lunches and dinners
Social itinerary
Reduced rates does not include dinners.
Visas – If requested, our workshop secretariat will provide an invitation letter to the participants to present together with the visa request at the Irish embassy in Dublin so as to make the visa procedure simpler and faster.
Venue – The symposium will take place at Farnham Estate Golf
& Spa Resort Cavan, Ireland.
Accommodation & travel information
Attendees are advised to stay in the Farnham Estate Hotel.
Alternative budget accommodation will be provided for students/details available from the conference secretariat.
International visitors will arrive at Dublin airport – further details on transport options to the symposium venue will be provided later.
First announcement
01.07.2017
Paper submission deadline

01.01.2018

Extended to 31.01 2018
Acceptance notification

01.02.2018

Extended to 15.02 2018
Final camera ready paper submission
15.03.2018
| | |
| --- | --- |
| Advance registration deadline | 15.03.2018 |
| Preliminary program | 01.04.2018 |
| Registration at site | 16.04.2018 |
Honorary Chairs:
Anthony Pipe, UK
Bjørn Solvang, Norway
Hideki Hashimoto, Japan
Track Chairs
Péter Szemes, Hungary
Åsa Ericson, Sweden
Kesheng Wang, Norway
Program Committee Chairs:
Mihoko Niitsuma, Japan
Gabor Sziebig, Norway
General Chair:
Péter Korondi, Hungary
General Co-Chairs:
Wei Deng Solvang, Norway
Géza Husi, Hungary
Yasuharu Kunii, Japan
Publicity Chairs:
Várkonyiné Kóczy Annamária, Hungary
Sousuke Nakamura, Japan
Industrial Chair:
Trygve Thomessen, Norway
Krisztian Samu, Hungary
Knut Sørby, Norway
Johan Lugnet, Sweden
Takeshi Sasaki, Japan
Noriaki Ando, Japan
Primož Podržaj, Slovenia
Fetah Kolonic, Croatia
Ivan Petrovic, Croatia
Péter Tamás, Hungary
Petra Aradi, Hungary
Szilveszter Kovacs, Hungary
Rita Kiss, Hungary
Sakari Pieskä, Finland
Lasse Jansson, Finland
Radu-Emil Precup, Romania
Simo Jokanovic, Bosnia and Herczegovina
Local Organizing Committee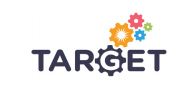 Vincent Reynolds, John Moore, Marcella Rudden
WORKSHOP SECRETARIAT
Cavan Innovation & Technology Centre
info@cavanitc.ie